Build Eco Xpo (BEX) Asia is Southeast Asia's leading trade exhibition that open doors for the green building market in Southeast Asia. Source from international manufacturers, Network with regional buyers and specifiers, and learn new knowledge at the curated seminars. It's where inspiration and transformation takes place.
BEX Asia is strongly endorsed by the Building and Construction Authority of Singapore, Singapore Green Building Council and many other reputed industry partners.
BEX Asia 2017 had gather 450+ major manufacturers and new, innovative solution providers representing the following product categories.

Al-Sus Technologies Pte Ltd is proud to be one of the exhibitors (under Singapore Pavilion) in the Bex Asia 2017 exhibition, from 12-14 September 2017 at the Marina Bay Sands Convention Centre (Singapore).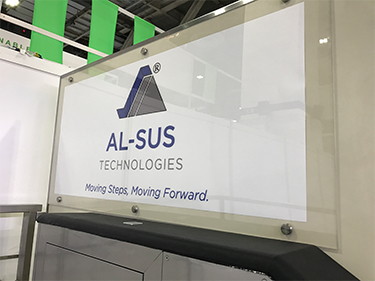 This exhibition serves as the official launch of our product – AL-SUS STEP LIFT.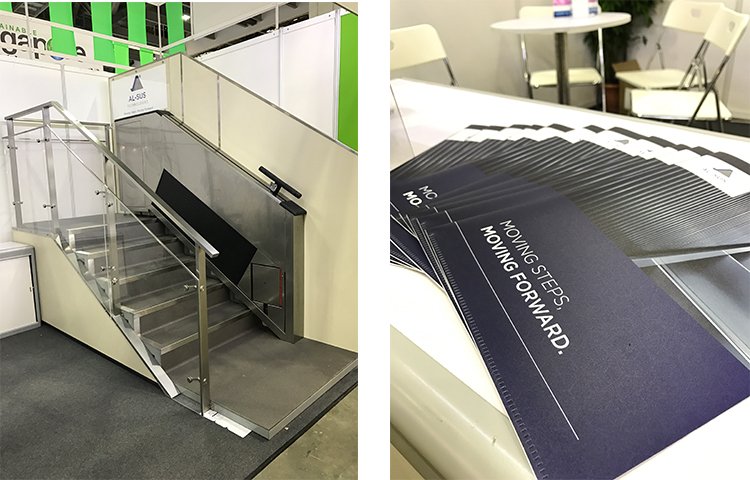 During the 3 days exhibition, the turn out was great. Thanks to the technologies available today, from the statistics diagnosis, our booth has one of the highest rate of human traffic, with more than 500 delegates and visitors visiting our booth and experiencing the STEP LIFT.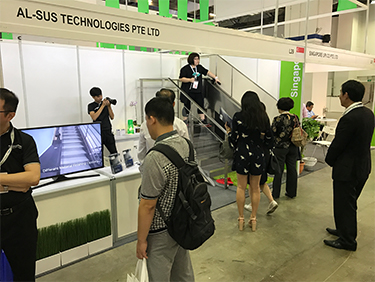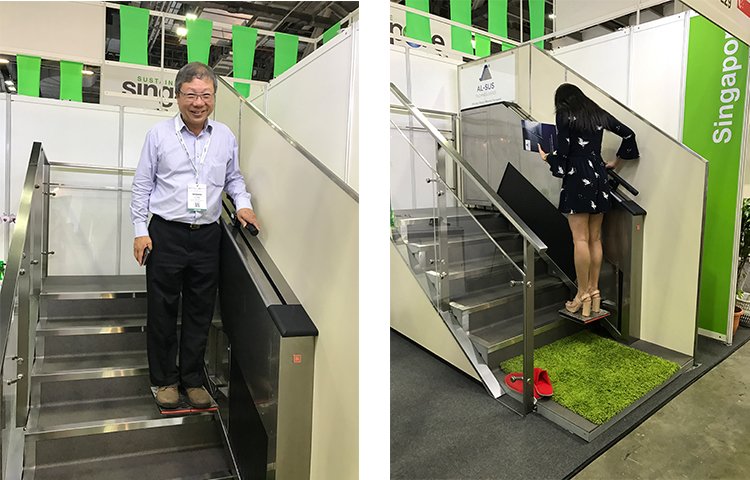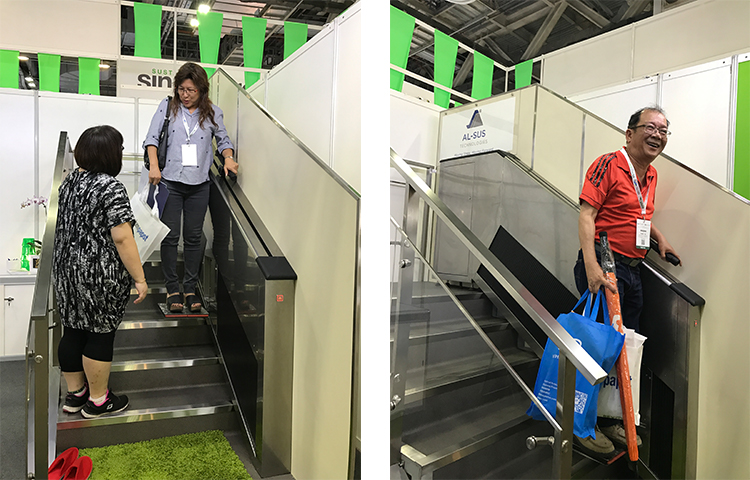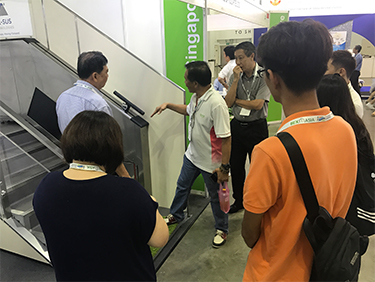 Thank you all, including our business associates and staffs for making this exhibition a successful and fruitful one!
For those who are interested to know more, please do contact us and we will be most glad to share more!